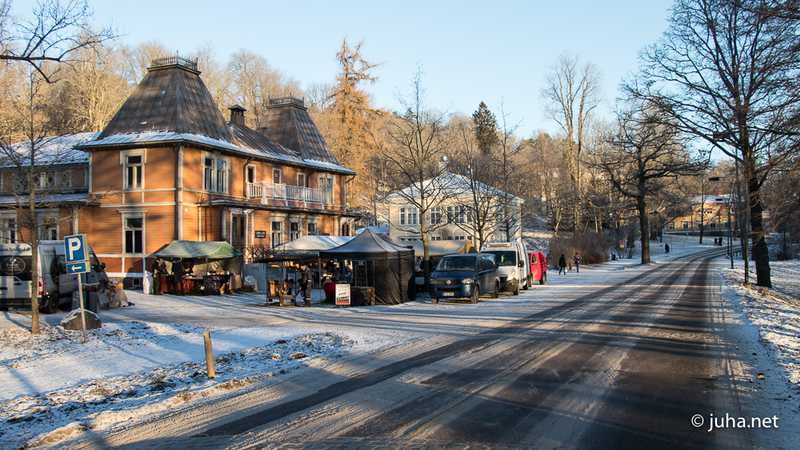 If you are wondering how I could have been in Fiskars, you are most probably thinking of scissors or gardening equipment. Yes, Fiskars is also a Finnish company manufacturing all kind of tools, and unsurprisingly, the company originates from Fiskars village, located in Southern Finland.
History of Fiskars is strongly linked to the origins of industrial development of Finland. It was among first towns to have an ironworks, and already in 1830's it had an active industrial community, while rest of the Finland was still pretty much focusing on agriculture.
Long gone are the days of iron manufacturing, but nowadays the town is famous of it's active art and design community. Especially during summer months, there are lot's of tourists visiting the town to browse and buy all kind of handicraft products, to visit museums and enjoy theatrical plays.
I have been in the village quite many times with my family, since it is only one hour drive from Helsinki area. It is a perfect place to drop by and enjoy small town life now and then.
In addition to summer days, the town has also an another peak season: Christmas. This year, we also wanted to check out the town in winter time, so we booked a getaway weekend into the beginning of December.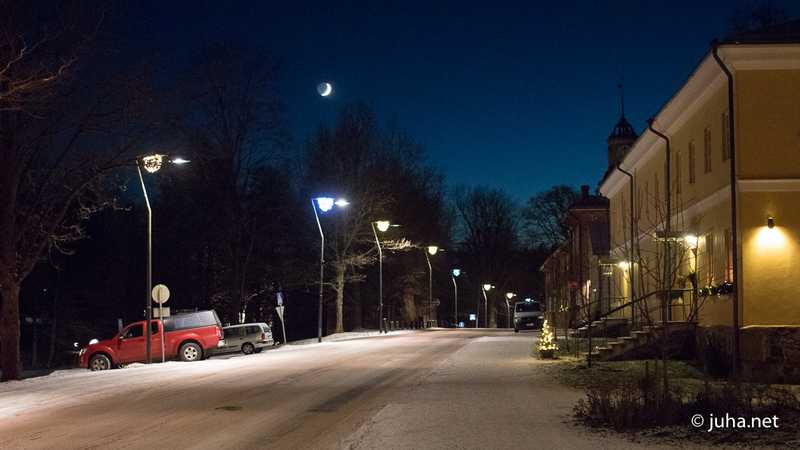 We stayed in a small hotel of Wärdhus, established in 1836. The hotel is very cozy and modern at the same time, and we did enjoy stay there. Hotel has a small restaurant which served us delicious dinner.
During our visit, we enjoyed walking around the town and dropping by in cafeterias. There was also a special Christmas time market ongoing, where local artists and artisans sold their works.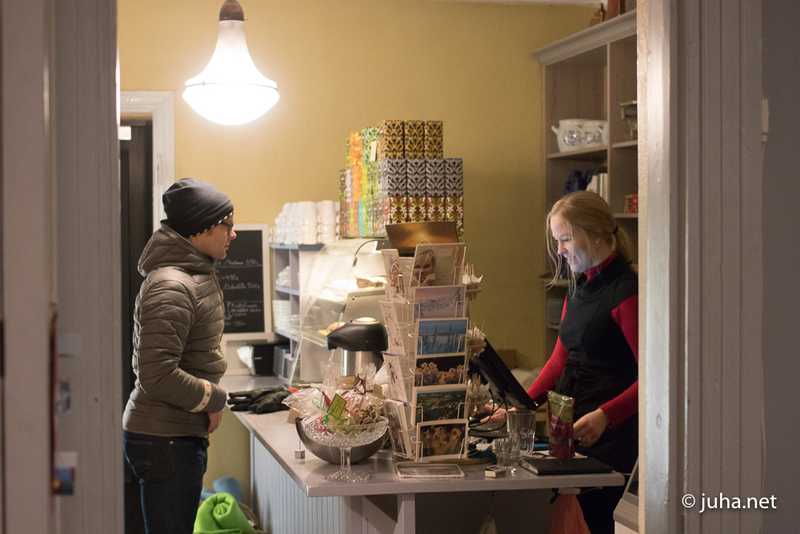 The stayover was very relaxing. It was all about having a pause and to forget the work rush for a second. For escaping a busy city life, Fiskars is a perfect place. Especially in the winter time.